< Back
Sleeping in the Ground by Peter Robinson
WIN a signed copy of the latest bestselling DCI Banks novel.
As part of Railcard Reads we have ten signed copies of the twenty-fourth instalment in this bestselling detective series to give away.
Book Synopsis
A terrible crime. No obvious motive.
Banks is on the case.
A shocking mass murder occurs at a wedding in a small Dales church and a huge manhunt follows. Eventually, the shooter is run to ground and things take their inevitable course.
But Banks is convinced that the case is not as simple as it first appears, as ghosts from his own past also emerge. As he works to solve the case he discovers that past mistakes can mean regret, or they can mean revenge.
Book reviews
'Robinson also has a way of undercutting the genre's familiarity. With a deceptively unspectacular language, he sets about the process of unsettling the reader.' - Independent
'The Alan Banks mystery-suspense novels are the best series on the market. Try one and tell me I'm wrong.' - Stephen King
'Top-notch police procedure' - Jeffery Deaver
About the author
Born in Yorkshire, Peter was awarded his BA Honours Degree in English Literature at the University of Leeds and although he has a home in Canada, he spends as much time as possible back in Yorkshire.
In 2008 the Peter Robinson Scholarship was founded to help students through the University's English degree programme, and with each publication, Peter spends time doing events and talks across the county.
2017 marks the 30th anniversary of his character DCI Alan Banks with A GALLOW'S VIEW having been published in 1987. SLEEPING IN THE GROUND is the new Banks novel.
For the latest news on Peter Robinson, follow his Facebook page at Facebook.com/PeterRobinsonAuthor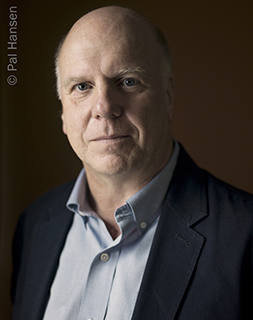 Enter your details below to be in with a chance of winning one of our ten signed copies of this bestselling book series.
---
This competition is now closed.