< Back to offers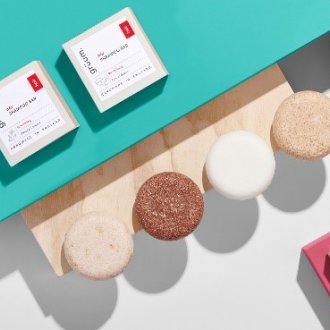 grüum
As a Railcard holder you will get a fabulous FREE 'zero plastic' Shampoo Bar worth £8. With this exclusive offer you'll have a choice of 4 lusciously scented varieties to suit all hair types
This year has been tough for many of us so give yourself a bit of a pamper and do your bit for the planet with skincare, haircare and shaving products from young British brand grüum.
As a Railcard holder you will get a fabulous FREE 'zero plastic' Shampoo Bar worth £8. Handmade in England, these super-foamy little bars are a simple, sustainable alternative to regular shampoo. They work just like the bottled stuff but come in eco-friendly cardboard packaging instead of plastic. Simply swirl over wet hair to create a rich foamy lather. Each travel-friendly bar lasts up to 60 washes, which is around twice as long as most bottled shampoos!
With this exclusive offer you'll have a choice of 4 lusciously scented varieties to suit all hair types. Plus, you'll also get a free £5 voucher to spend off a future order with grüum.
View full terms & conditions