Westminster Abbey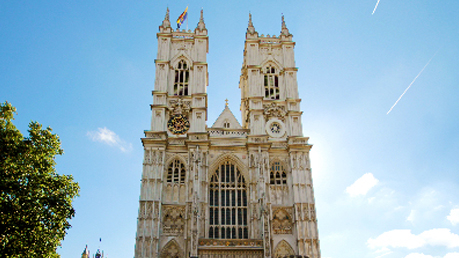 *Offer is not valid 16 July - 1 September 2018*

Stop, stare and wonder. Step in and let the Abbey take your breath away as you contemplate 1000 years of living history. Since King Edward the Confessor built his church in the 11th century, the Abbey has been a fundamental part of the history of the nation. It has held 39 coronations since 1066, 16 royal weddings and is the final resting place for 17 monarchs. Be sure not to miss the Coronation Chair and the beautiful Lady Chapel!

A visit to the Abbey is also a celebration of the nation's greatest achievers. Discover Newton's tomb and Darwin's resting place and feel the power of poetry in Poets' Corner. Don't forget to wonder at the Grave of the Unknown Warrior, a tribute to the fallen in international military conflict.

Make the most out of your visit with our free multimedia guide available in 14 languages and our special children's trails.
Admission: £22.00
Opening times:
OFFER TIMES:

Monday - Friday 09.30–15.30
Saturday (May - August) 09.00-15.00
Saturday (September - April 9.00-13.00
Please note, this 2FOR1 online offer is not valid on the following dates:

16 July - 1 September 2018.

The Abbey closes for visiting one hour after the published entry closure time.

Please be aware Westminster Abbey is a working place of worship and is therefore sometimes closed for special services and events.  You are advised to call 020 7222 5152 or visit the Abbey website to check opening times before your visit.

On Sundays and religious holidays such as Easter and Christmas, the Abbey is open for worship only. 

Opening times may vary. Please check website for details.

Phone number: 020 7222 5152
Download Voucher
Disabled Access
Download Voucher